Food system research expertise
Our team has a very high level of food system research expertise, and have won a number of awards for engaged, action- and education-focused research in this space. 
We can act as consultants to academic projects that have identified a knowledge gap in their team, and we undertake research for government and private clients – including philanthropy – in this space.
Working with Open Food Network has been an absolute pleasure. They brought enormous energy, creativity, intellectual clout and helpful challenge and critique to our project. They have helped us to think through complex problems and find ways forward despite considerable uncertainty, and have delivered high quality work.
They have a wealth and depth of knowledge about agriculture, environment and food systems that was brought to bear in our project. They also have the rare quality of being able to zoom between the micro detail, including highly technical and scientific detail, and the big picture, and this enables them to provide extremely good strategic advice. They are also very flexible and highly committed to meeting deadlines. I would not hesitate to recommend them.
Kirsten Larsen was a founder of the Victorian Eco-Innovation Lab at the University of Melbourne, and co-ordinated its food systems research stream for over a decade including authoring a number of seminal Australian food systems reports.
Jen Sheridan has worked in sustainable food systems research across the Food Alliance at Deakin University, and both the Victorian Eco-Innovation Lab and Melbourne Sustainable Society Institute at the University of Melbourne.
Serenity Hill undertook her PhD in food systems research, and has been a research consultant across a number of academic projects. Both she and Kirsten have also undertaken research roles within a number of Victorian State Government departments and agencies.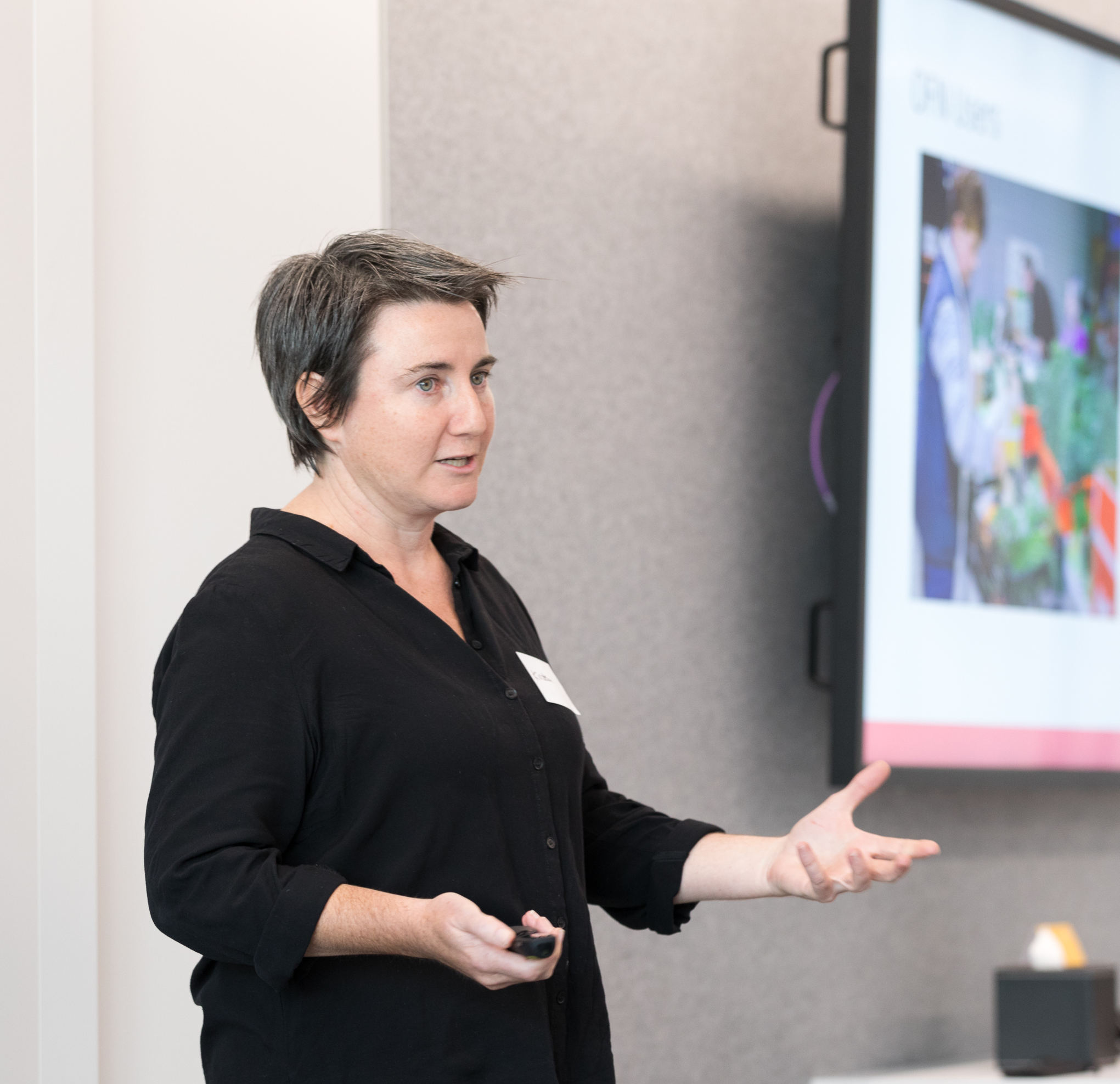 Can we help?
Have an idea, a project or a question? Want help using the Open Food Network software?  Get in touch and find out how we can help you with it.
Create a listing, shop or group directory on the Open Food Network. Tell me more!

Read our Terms and conditions | Find us on GitHub
Open Food Network is a free and open source software platform. Our content is licensed with CC BY-SA 3.0 and our code with AGPL 3.
We take good care of your data. See our cookies policy
Open Food Network respectfully acknowledges the traditional custodians of the unceded lands on which we meet, work and live. We pay our respects to their Elders, past, present and emerging and acknowledge their deep spiritual relationship to country.