With up to 40% of the food we grow currently ending up in the bin, there is a growing interest and awareness in reducing the losses, both on farm, at the retailer and at home. Innovative campaigns to build acceptance of 'inglorious fruit and vegetables' have been hugely successful in France and elsewhere.
The emergence of food rescue charities also addresses the reappropriation of foodstuffs that would otherwise go to waste. Food Bank is launching a social enterprise called Farms to Families which seeks to pay farmers for their imperfect or surplus produce, then sell it through a market to marginalised communities, moving food rescue beyond the traditional handout model.
Another significant environmental issue that is gaining attention is the impact of plastic packaging pollution on our waterways, parklands and landfill sites.  Every piece of plastic that has ever been produced is still on the planet today. It takes hundreds of years to break down, and even then it simply breaks into smaller particles, it never actually goes away  Waste free supermarkets and bulk food stores are an alternative to the over-packaged environments of large retailers.
Bulk Food Stores
Bulk Food Stores are shops that offer food in large, unpackaged quantities, which can be purchased in bulk or transferred into smaller containers for purchase.
Bulk food stores specialise in mainly dry-goods including, grains, pulses, flours, pasta, nuts, coffee, chocolate and rice. Many also provide varieties of oils, condiments, personal care products and cleaning products.  These stores encourage customers to bring their own containers and offer glass vessels for sale onsite. They also provide recycled brown paper bags.  The items are often contained in tubs or drums and many community co-ops also adopt a similar approach.
Bulk Food items are usually source identified, with a specific focus on locally sourced goods. By their nature, they promote sustainability goals by reducing landfill waste and conserving natural resources, whilst also encouraging the consumption of wholefoods.
Stories
Waste free supermarket
Waste free supermarkets offer their range of products free of single-use plastic packaging, encouraging customers to bring their own containers. There is also a focus on food waste reduction by offering customers the opportunity to buy exactly the quantity they require. An example of a waste free supermarket is Original Unverpackt in Germany.
Plastic Free Markets
Many farmers' and community markets are either completely plastic free or plastic bag free at a minimum. This encourages consumers to adopt a change in behaviour, as well as stallholders who must seek alternative ways to package and sell their produce.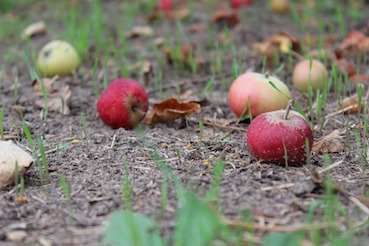 Can we help?
Have an idea, a project or a question? Want help using the Open Food Network software?  Get in touch and find out how we can help you with it.
Create a listing, shop or group directory on the Open Food Network. Tell me more!