Visual marketing tips for selling food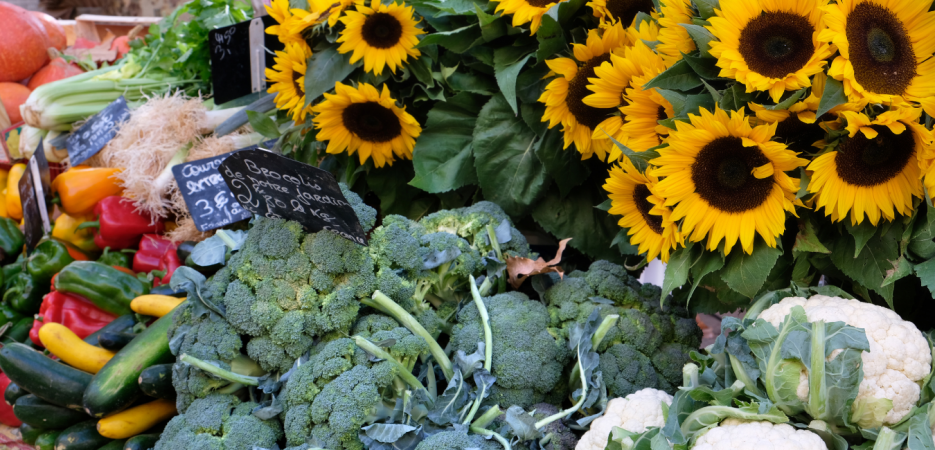 There is an overwhelming amount of information available online with tips on how to improve how to market and sell food. To help you navigate this, we have sorted through the content that may be most relevant to community food enterprises to consider.
If you have a brick and mortar shop, pop-up hub space, market stall or farm gate – this resource is designed to provide you with ideas, tips and further links to help get you started.
Visual Marketing Tips and Tricks
USING SPACE:
CUSTOMER PERSPECTIVE:
PRODUCT IDEAS:
DISPLAYS:
Finding inspiration
Online – search Pinterest and Instagram hashtags for ideas and image inspirations.
Try searching terms such as:
Green Grocer
Farmers Markets
Farm Store Ideas
Farm Gate
Your local area – Do a 'competitor check' to see what and how other stores are presenting and displaying information and products.
Expand the Decision making tools section below to see how you can try something new and see if it has an impact!
Want to try something new but don't know where to start?
Want to test something new and know if it worked?
Try the Lean Approach of Hypothesis Testing:

 

a method to help you identify and test your assumptions by creating a hypothesis, experiment and then validating this.

 

Download this easy to use template

 

by Stephen Bolen.
Below are some examples of food enterprises that we think are doing it pretty well !
Can we help?
Have an idea, a project or a question? Want help using the Open Food Network software?  Get in touch and find out how we can help you with it.
Create a listing, shop or group directory on the Open Food Network. Tell me more!

Read our Terms and conditions | Find us on GitHub
Open Food Network is a free and open source software platform. Our content is licensed with CC BY-SA 3.0 and our code with AGPL 3.
We take good care of your data. See our cookies policy
Open Food Network respectfully acknowledges the traditional custodians of the unceded lands on which we meet, work and live. We pay our respects to their Elders, past, present and emerging and acknowledge their deep spiritual relationship to country.