On 22 hectares of river flats near Tarrawingee, in north-eastern Victoria, Tarrawalla farmers Steve and Catherine Crawford produce pastured eggs and practise holistic land management. With a focus on ethical, sustainable farming that's stress-free for their animals, they believe they have an important role in providing clean, fair food, but also educating and bringing community together around this way of farming. They rely on off-farm income, with each running their own business, and working on the farm morning, day and night.
Why they started
Five years ago, despite a lack of farming experience, Steve and Catherine bought their property which they later named Tarrawalla. They were motivated by the desire to have more control over their food, and the decision has paid off.
And while much of their farming remains about self-sufficiency, they have turned Tarrawalla into a business as a way to share what they have with other families.
The business side of Tarrawalla
A relatively small portion of the farm supports 300 laying hens. They have two chicken caravans housing 150 birds each. The entire operation is portable and they are moved around the farm utilising the manure as fertiliser for their pastures.
"We could invest in more chickens, but it does not fit our model and cause," Steve explains. "We don't just want to offer people eggs, we want to provide them with more good food: vegetables and even beef in the future. The long-term goal is to have a subscription farm where families can buy a diverse range of produce through us, and have a connection with the farm."
To reach that goal, they will need to overcome some of the barriers which limit their options.
"If we want to butcher our meat birds we have to go down to Melbourne, where the only remaining chicken abattoir is who'll accept animals from small scale farmers," Steve explains.
The 6-hour return journey requires a day of their time, which makes the produce too expensive and adds food miles which don't fit with their values. The journey to an abattoir also negatively impacts the product, Catherine explains.
"We home kill our meat and the product is so different when it is not stressed. Every abattoir (even small scale) is stressful for the animals."
Steve explains that without testing there's also no guarantee of getting the same animal back as you brought in. When a great deal of effort goes into raising an animal the way they do, it's easy to see why a lack of regulations around home killed meat is frustrating.
"To slaughter our meat in ways that is said to be legal is not in line with our ethics, values and methods," Steve says.
Unfortunately though, if people are to consume meat from Tarrawalla Farm, it must be processed through the abattoir. As the couple begins to launch their first Herd Share, this is something they will need to come to terms with and work around as best as possible. Every effort will be made to develop a relationship with the local abattoir to ensure their animals are taken care of.
To read more about how Steve and Catherine run their small-scale holistic farm, this article details different elements of their business model which help them operate in an ethical and sustainable way.
Regulations for small-scalers
Ironically, farming that aims for a stress-free life for animals creates plenty of stress for farmers. For Steve and Catherine, this stems from a lack of regulations appropriate to the scale of their venture – something they weren't aware of when starting farming.
Tarrawalla Farm had an encounter with Agriculture Victoria where they were threatened to have their distribution of eggs stopped. This was due to a small feather found on an egg and the absence of a stamp (which if they had less than 50 birds isn't required anyway). Their stamp was in transit, on its way to the farm, and approval by local government had been given for them to start selling their eggs. True to form, the various levels of government don't communicate well and are even confused over their jurisdictions, and so Catherine and Steve ended up with Agriculture Victoria's Bio-Security officers (state government) on their doorstep.
"The goal posts keep changing and the various levels of government don't work in conjunction with one another. It's very frustrating particularly when many of the regulations are not even scaled to an operation of our size," says Catherine
"I was talking to a 75-year-old farmer and he put a big nice feather in every carton of eggs, it was his trademark and now it's the total opposite. They just make it so difficult; they want everything to be homogenized," says Steve.
That audit was the start of bigger problems. Because they're a multi-species farm, Agriculture Victoria deems them high risk and have advised that they are likely to receive regular inspections. Catherine and Steve have also been asked to add a nutritional table to their packaging, with the regulator advising them to ignore any variations in nutrient content caused by the truly free range diet their birds enjoy.
"Their response to us was 'all eggs are the same'. We refuse to admit that a battery hen egg is the same as a pastured egg. Different inputs cannot result in the same outputs," Steve says.
Despite this, they are told to complete the same process as a battery hen operation.
Tarrawalla farm future
Tarrawalla aims to sustain families, while also educating them about an ethical, fair food system that cares for the land. To do this, they intend to supply families who've subscribed to the farm with vegetables from a market garden, eggs and beef. If a small-scale abattoir were to open in the area, they would also be keen to expand into meat birds and offer poultry to their subscribers.
Their goal is to use the farm as an education and engagement hub. They hope to achieve this by implementing a few key features, including: having on-site food pick-ups to expose people to different parts of farming; providing opportunities to help on the farm, host volunteers and WWOOFers, and running events like 'end of harvest' celebrations, workshops, farm tours, and dinners. To read about how Catherine and Steve advocate for fair food, visit this article.
The couple hope to change how they sell their produce as they grow. They intend to use Open Food Network as a virtual, transparent, open shopfront where people can place orders and subscribe to boxed farm produce. Open Food Network will allow for people to subscribe to the farm upfront, giving Steve and Catherine the funds with which they need to farm for those families over the coming season. With any abundance they may have in excess of the families they take care of first and foremost, they will be able to use Open Food Network to sell this excess produce to other members of the local community and/or cafes and restaurants in the area.
They're also excited by the plans and projects taking shape in the community for a centralised food hub in Wangaratta and improved means of connecting local growers and consumers.
Steve is currently studying Holistic Management and hopes that in the future he will be able to assist other farmers on their way to farming in a regenerative manner and healing land whilst producing nutrient dense food.
Collaboration: working together, not competing
For Steve and Catherine, fighting for fair food is all about being a part of a new food system, based on working together – not competing. The couple believe that, by increasing the number of people engaging in ethical farming and production, they can help set new norms in the industry and ultimately work towards a fairer system. Rather than scaring people away from free range chicken farming, they hope to encourage new farmers into the industry by sharing industry information and experience. The key will be in educating more of the local community to support small scale local producers and have a greater understanding and connection with where their food comes from, how it's produced and who produces it. At the moment people suffer from a very apparent disconnect with their food. Supermarkets have created a veil between food and its origin and means of production. They also rely largely on their convenience to people in these busy times. Catherine and Steve hope to use Open Food Network to combat this and provide convenience through online ordering and local, regular deliveries/collections.
"As a small-scale farmer you're always learning and therefore we try to teach as well. You've always got something to share. These are the farms of the future, where we are open to people coming to visit and learn. It's really exciting!" Steve says.
"There's brilliant people here you want to surround yourself with. We found our tribe. It attracts those you want to be around: positive, intelligent and hardworking," Catherine says.
If you want to ask any questions or continue this conversation, hop over to the Fair Food Forum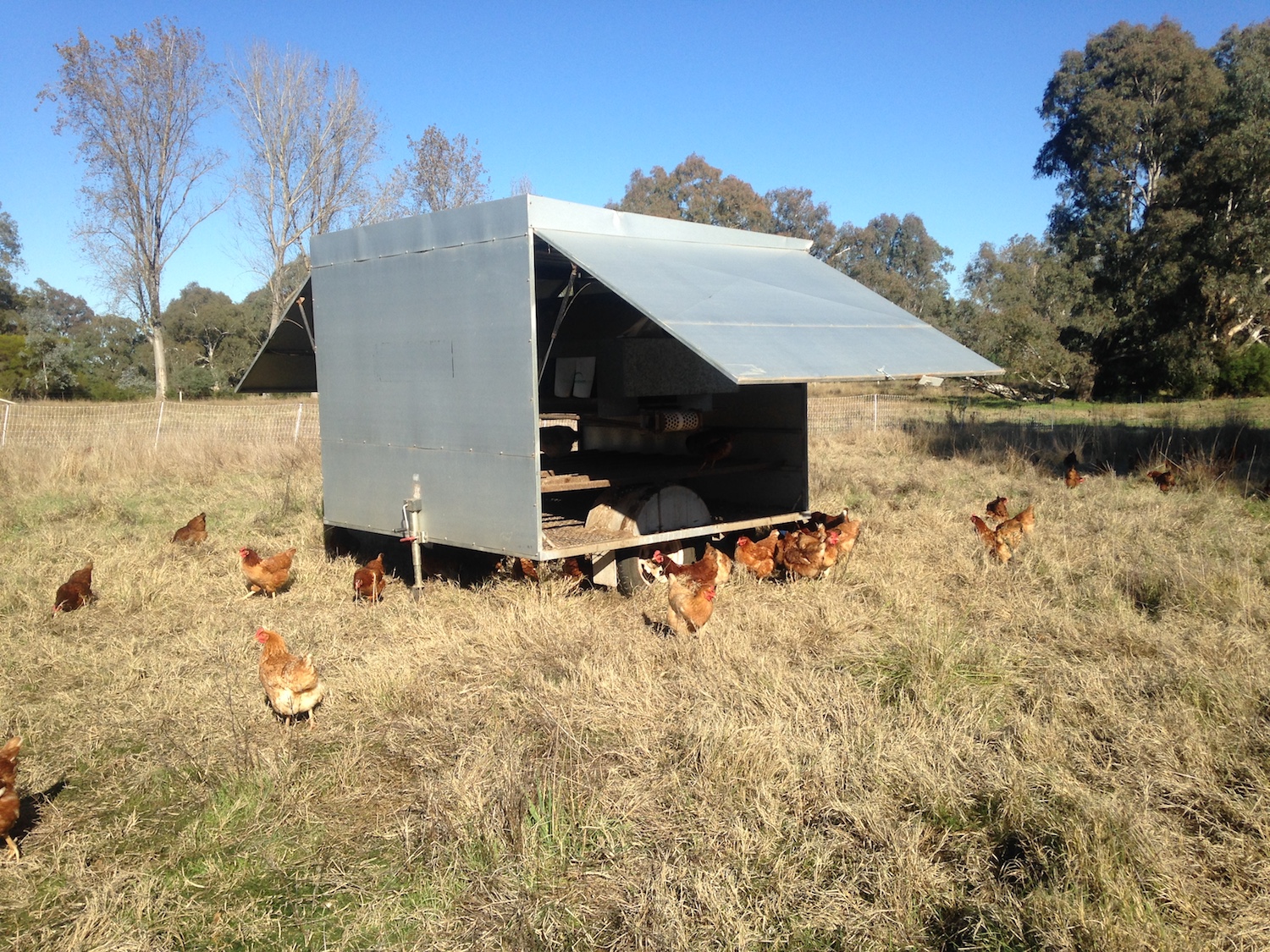 Can we help?
Have an idea, a project or a question? Want help using the Open Food Network software?  Get in touch and find out how we can help you with it.

Secure and trusted.
Open Food Network uses SSL encryption (2048 bit RSA) everywhere to keep your shopping and payment information private. Our servers do not store your credit card details and payments are processed by PCI-compliant services.
Create a listing, shop or group directory on the Open Food Network. Tell me more!