Foodshares play a vital part in helping to feed those experiencing hardship  – in fact, they are somehow able to turn a $1 donation into over $66 worth of food!
The Open Food Network has contributed to a report written by Think Impact on the Food Relief System in Victoria which is made up of state and national food relief agencies, Foodshares, community agencies and informal community networks (See figure 1 – below). These agencies often find themselves competing for funding, when they need to be collaborating with each other to maximise their impact.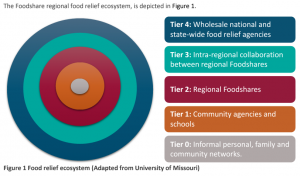 Figure 1 -The Food Relief Ecosystem – Adapted from the University of Missouri
Food relief sits within broader regional food systems, and we need to plan for resilience of the whole at a regional level. Each region is unique, with a different context and strengths. Rising prices will put pressure on the food relief system across Victoria. We need to plan for contingencies now, and build for the resilience and strengths of each regional food system.
Can we help?
Have an idea, a project or a question? Want help using the Open Food Network software?  Get in touch and find out how we can help you with it.
Create a listing, shop or group directory on the Open Food Network. Tell me more!

Read our Terms and conditions | Find us on GitHub
Open Food Network is a free and open source software platform. Our content is licensed with CC BY-SA 3.0 and our code with AGPL 3.
We take good care of your data. See our cookies policy
Open Food Network respectfully acknowledges the traditional custodians of the unceded lands on which we meet, work and live. We pay our respects to their Elders, past, present and emerging and acknowledge their deep spiritual relationship to country.