Running a small scale holistic farm – Tarrawalla Farm
At Tarrawalla Farm, Steve and Catherine Crawford practice holistic land management, farming in a way that is ethical and sustainable for themselves, their community and the land which they occupy. Open Food Network spent a day with the couple in order to better understand the business model and farm practices which underpin Tarrawalla Farm's operations.
Holistic land management
Soil building process: photosynthesis, grazing, recovery
The couple ensure the health of their soil by planned grazing, which involves the interactions of their cattle, chickens and market garden. The movement of livestock happens regularly according to their grazing plan. Larger paddocks can be divided up with portable electric fencing to slow or speed up the movement and impact of the livestock depending on seasonal growth rates. The chickens usually follow adding their manure for fertilisation whilst building biodiversity for the whole ecosystem.
Moving the animals regularly has the added benefit of helping alert Steve and Catherine to any changes in the animals' health. The market garden is sowed down in the winter and grazed; having the animals interact with the soil in this way helps bring it back to life for the next season.
Climate based planning: using the seasons as a guide
The couple plan the production of their fruit, vegetables, meat and eggs around the seasons and climate, which Catherine says are "very obvious" in their region. In Tarrawingee, the minimum and maximum temperature vary a great deal, with this year's temperatures ranging from -5.6 to 42.6 degrees celcius.  With each season, the couple must take into account different opportunities presented and limitations imposed on farm practices.
Flood plain: a unique opportunity
Less obvious but more unique, is Tarrawalla's capacity to farm on a flood plain. This means they have access to a reliable source of river water to pump from and make smart use of. By building an irrigation system along the market garden space, they are able to take advantage of the climate and grow all summer long. When the growing season comes to an end they can sew down cover crops for soil building which in turn protects the soil when the winter rains and spring floods arrive. These cover crops are then added into the grazing plan as a winter source of feed for livestock.
Pasture raised eggs

Tarrawalla Farm's 300 chickens occupy a generous piece of pastured land on the farm's 55 acres. However, this is not a set territory: the chicken's patch of land depends on the area that needs to be worked or fertilized at that given time. The couple must also take into account difficult landscape features such as billabongs which must be worked around when determining a space. Typically, they use 3x50m portable electric fences to create a generous space for the chickens to scratch, forage and fertilise. The amount of work needed in a space and the time of year will determine how quickly the chickens are moved onto the next patch of fresh pasture.
Electric netting
Electric fencing is needed to restrict the birds to the chosen space. The fencing keeps the chickens in, but also importantly keeps predators (in particular, foxes) out. The fence runs off a car battery, charged by a solar panel. It provides 24/7 protection.
Chicken vans
The chickens have two portable vans, which they use to lay and roost. There are many features of the vans which help with Tarrawalla Farm's business operations.
The rollaway nesting boxes built into these vans keep the eggs clean, meaning they do not need to be wet washed with chemicals. This ensures that the egg's natural protective coating stays on, keeping it fresh for longer, and protected from any bacteria which could seep through the porous shell.
The mesh floor of the van means that the chook manure falls directly onto the pasture, helping to fertilise that ground.
The portability of the van makes rotation incredibly easy. The chooks get locked up in the evening, fences are set up in the new position, and the van gets towed to the chosen new location. Everything is portable, including the feeders and waterers.
Catherine is a huge advocate of portable infrastructure, and sees it as crucial to Tarrawalla Farm's operations.
"Instead of degrading one area on the farm, it can have the opposite effect and enhance biodiversity on the farm. Being portable also means that we can move it onto another property. When our farm flooded in October 2016, we were able to move our entire chook operation to a neighbour's property, high and dry, safe from the flood water. Given the nature of our property on river flats, portable infrastructure is very important to our operation. Not only does it help us to manage our farm in a holistic fashion, it is also a portable investment that allows us to quickly and easily move our operations should the need arise" says Catherine
Packaging eggs for sale
The couple have made a deliberate choice not to wet wash the eggs. Given the porous nature of eggshells, they do not believe they should be exposed to the approved chlorine-base wash. While the eggs come out clean most of the time, the odd dirty egg is removed by the couple and used in their home.
The couple must check the eggs for cracks and imperfections. This is done by rolling the eggs over a candler. From here, the eggs are stamped and packed into cartons and catering trays.
Tarrawalla Farm are limited in their production, given their small flock, however, the farm has a strong and growing customer base. Currently (mid-2017), they sell their eggs for $7 a dozen wholesale.
The business model
Their market
Tarrawalla Farm believes their customers are people who have an existing connection with food and an appreciation for their ethical management.
"We feel they naturally gravitate to what we're doing and are in line with our values. We've got a lot of happy customers, and we celebrate them," says Steve.
Their eggs are generally sold via nearby enterprises which the farm has consciously chosen. These include:
Wangaratta Wholefoods
Local butchers
Restaurants
These retailers were chosen by the couple for their dedication to organic local food, and ethical, fair food production and education. All their retailers are welcome to visit the farm to meet and get to know Steve and Catherine. The couple believes this generates greater understanding and trust, and helps to develop stronger, lasting relationships. As a result, the farm has found that retailers have been happier with their produce.
Investment
In order to be able to invest money in their farm and pay their mortgage, both Steve and Catherine are still running their independent businesses.
"Farming is expensive when starting out, and there is always something to spend money on," says Steve.
Given this, the couple work 'off-farm' during the day, and dedicate the morning, evening and sometimes nights to on-farm activities. Understandably, the couple say they often feel as if they are working 24/7!
Their inspiration and further resources
Catherine and Steve have looked to various sources for inspiration and educational resources to help them with their business
Global inspiration
Joel Salatin – pioneer of regenerative and chemical-free farming.
Allan Savory – originator of holistic land management.
Elliot Coleman – organic market garden pioneer
Local inspiration
Brian Wehlburg (Holistic Manager/Educator)
If you want to ask any questions or continue this conversation, hop over to the Fair Food Forum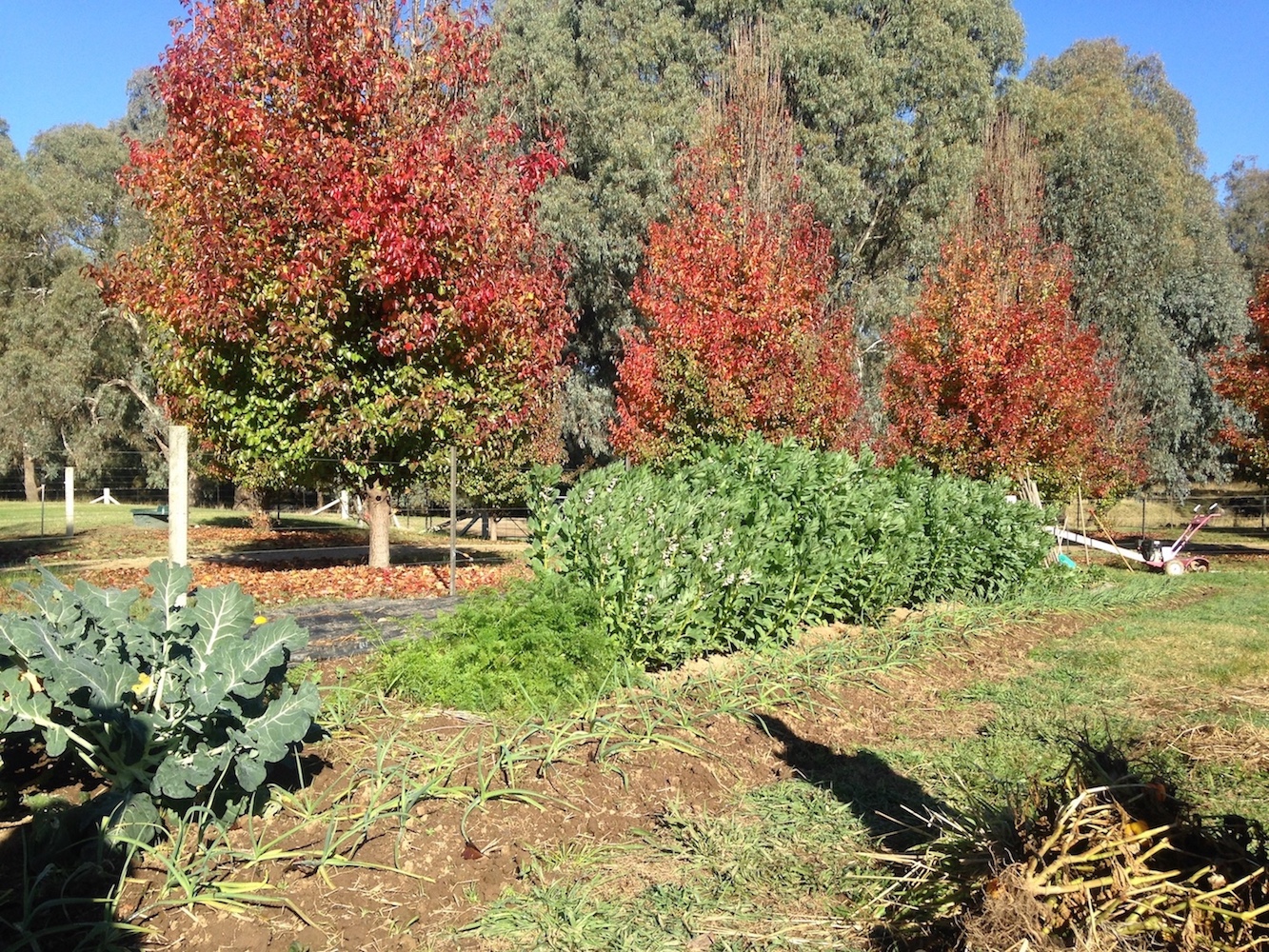 Can we help?
Have an idea, a project or a question? Want help using the Open Food Network software?  Get in touch and find out how we can help you with it.

Secure and trusted.
Open Food Network uses SSL encryption (2048 bit RSA) everywhere to keep your shopping and payment information private. Our servers do not store your credit card details and payments are processed by PCI-compliant services.
Create a listing, shop or group directory on the Open Food Network. Tell me more!