A Pop-up shop or market is a temporary outlet set-up in a targeted area specifically to appeal to or service the needs of the immediate community around it. A pop-up shop has minimal overheads due to its temporary nature and can be agile and adaptable.
 Pop-up shops/markets are a great way to test a concept or model prior to investing in a permanent physical space; it also enables stallholders to capitalise on special events or activities unique to a geographical location.
Pop-up shops/markets are popular amongst social enterprises due to their relatively low start-up costs and their ability to access identified communities in need.
They are also used to promote areas that are struggling with retail uptake or that require increased community engagement i.e. pop-up food markets, food truck parks etc.
Social Enterprise Pop-ups are guided by identified values such as increased food access to marginalised communities, subsidised food, fair price to farmers, healthy food education, employment opportunities, zero waste etc. These models can often by co-funded by philanthropy, government or business to enable new models and social support structures to be tested and established.
Social food enterprises have a strong community engagement focus, and thus the agile nature of a pop-up works to their advantage and enables them to position themselves amongst their target communities.
Stories / Resources
The Community Grocer – The Community Grocer improves fresh affordable food access for people living in public and social housing. They do this by running weekly fruit and vegetable markets on-site at social housing locations. Their vision is to have a Community Grocer running every day of the week in a public housing location across Melbourne.
A free lunch is provided as part of the pop-up location and food donations are supported by SecondBite. The aim of the Community Grocer is also to work with customers to provide access to a diverse array of fresh food that is culturally appropriate and relevant to the community it serves.
Farms to Families, through Food Bank
This model can be implemented on the Open Food Network. To learn about setting up an online shop for your pop-up market/shop email us.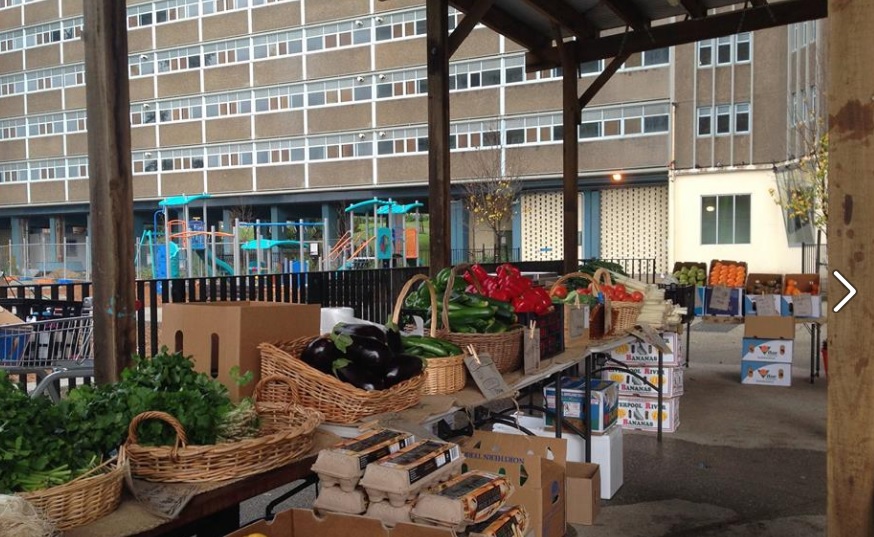 Can we help?
Have an idea, a project or a question? Want help using the Open Food Network software?  Get in touch and find out how we can help you with it.
Create a listing, shop or group directory on the Open Food Network. Tell me more!