Planning and running open farm days
Open Farm Days are a great way to connect with your public, whether you're a farm or a community food enterprise with a direct connection to farms, such as a food hub.
Visitors could include your enterprise's loyal customers, potential new customers, interested local citizens/farmers or even those visiting your region from afar.
It is a way to increase the transparency in the food supply chain and grow meaningful relationships around the food we eat and grow. Two things that we at the Open Food Network think are crucial to achieving a sustainable and fair food system.
Where to begin?
Consider the type of farms/ businesses that are part of your hub or enterprise. Think about which are most suited or established to undertake an interesting or engaging farm tour.
If you are planning to encourage the public to visit multiple farms on the one day, remember to consider their location and how easy it is for people to move between them all.  Don't try to pack too many visits into one day – people tire and want enough time to ask questions at each location.
Once you have confirmed business/ farm owners that are interested, decide on a meeting point and schedule. If convenient, making your hub/enterprise the first stop on the tour is a great idea. It will give you a chance to give visitors a quick tour and explain your food system.
Creating the event
We suggest using Eventbrite, an easy to use platform for creating your own event. If your event is free, Eventbrite is also free to use.
Creating an event is simple, just follow the prompts and fill out the relevant information required.
You are then able to format the design and look of the event page, along with deciding whether your event is public, invite only or various other privacy settings depending on the structure of your event.
Tickets
If required, you can create multiple types of tickets for the same event, depending on the variety of experience on offer. For an Open Farm Day event, it is important to consider who you want your audience to be when setting the cost.
You can also cap the amount of tickets available. Remember that you want the amount of visitors to be manageable for the farm or business owners.
Once the event is created, you can either email the URL of the event as an invite, or create your own email invite using Eventbrite's templates.
Activities
If you want it to be open to families, consider keeping the cost low and the tours simple to involving an activity that is child friendly. Consider providing a simple lunch or making it clear to visitors to bring a packed lunch for the day. Some suggested activities can be found on the Open Farm Sunday website (a UK initiative).
If you are hoping to include a more extensive activity as part of your Open Farm Day such as a workshop, sit down lunch or overnight farm stay, consider who your group is. Feedback we have received from previous events tells us that other farmers and young families may not have the time or resources for more expensive and long running events.
Though feedback also shows there is definitely a market for this type of more engaging and extensive farm visit. Hands on activities seem to be the most desired, activities which really allow the visitor to engage with the practice of farming.
Virginia Tech University on page two of this agritourism guide gives a few good suggestions that might be suitable for your farm.
It is always a good idea to have a wet weather back up plan, or let guests know that the event may be cancelled if weather is bad.
Days before the event
Remember to send out a reminder email to all your guests who have RSVP'd or bought tickets.
As most Open Farm Days will take place outdoors, check the weather prior to the event and in include advice in your reminder email about appropriate clothing for the activities planned. Remind them if they need to bring a lunch, or anything else necessary.
After the event
It's a great idea to get feedback from your guests after your Open Farm Day. This lets you find out what worked, if anything didn't work and what your guests most enjoyed about the day. You can simply email your guests asking them for feedback, or use a Google form which allows you to send a survey to guests and then view the results.
Whatever feedback you receive, we at the Open Food Network would love to hear it in order to help improve all future Open Farm Days! There is a discussion on the Australian Fair Food Forum about running open farm days – head across there to share what you have learned or experienced on this topic.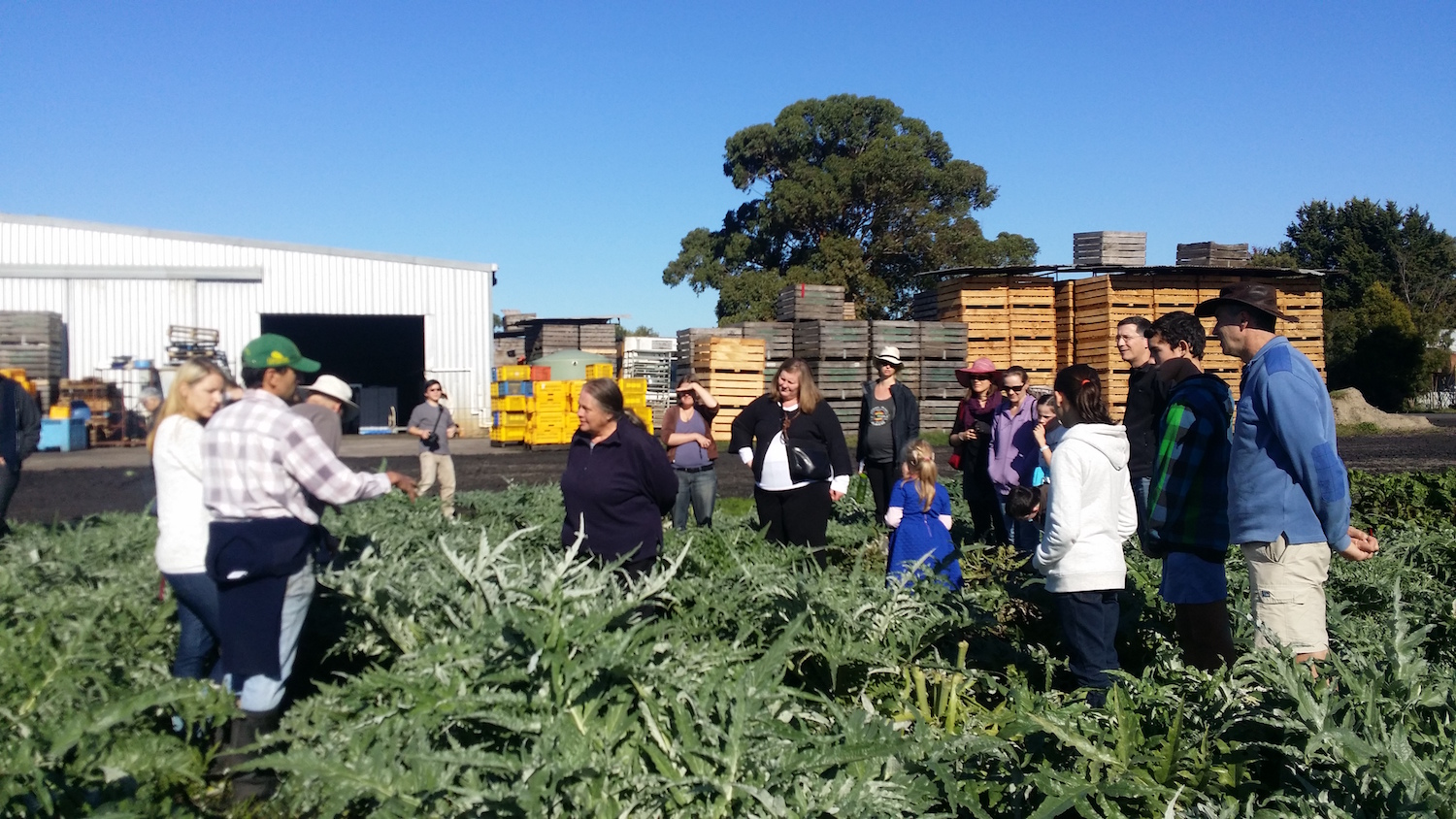 Can we help?
Have an idea, a project or a question? Want help using the Open Food Network software?  Get in touch and find out how we can help you with it.

Secure and trusted.
Open Food Network uses SSL encryption (2048 bit RSA) everywhere to keep your shopping and payment information private. Our servers do not store your credit card details and payments are processed by PCI-compliant services.
Create a listing, shop or group directory on the Open Food Network. Tell me more!