Food System Innovator's Handbook (FAO)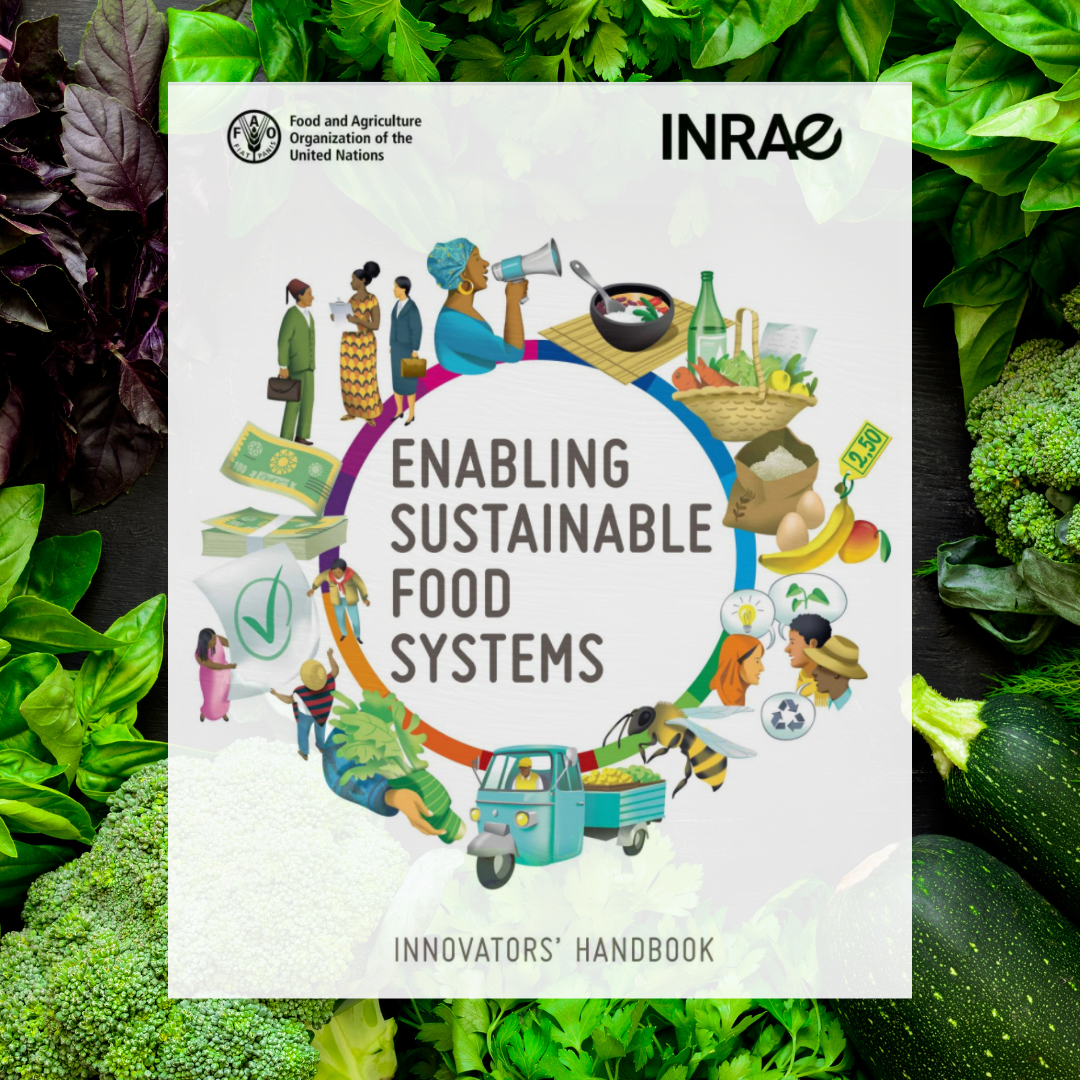 Enabling Sustainable Food Systems – Innovator's Handbook by the Food and Agriculture Organization of the United Nations
Are you hoping to or already leading initiatives to grow, share, sell and consume more sustainable foods in your local context? The Food and Agriculture Organization of the United Nations wrote this handbook for "sustainable food systems innovators" like you.
This handbook is written by a group of innovators from Asia, Africa, the Americas and Europe who are leading initiatives to grow, share, sell and consume more sustainable foods in their local contexts. Sustainable food systems are fundamental to ensuring that future generations are food secure and eat healthy diets.
To transition towards sustainability, many food system activities must be reconstructed. Creating change requires innovation and complex skill sets.
Open Food Network is highlighted as one of the tools making sustainable food systems possible. 
"This handbook aims to help those 
who are actively experimenting in (re)valuing agriculture in sustainable food systems, i.e. changing the way we produce, transform, transport, store, sell, and consume our food and agricultural products. In the authors' experiences, these actors can be farmers, researchers, traders, consumer groups, committed individual consumers, NGOs, local-level officials, among many others (FAO, 2016a)."
Can we help?
Have an idea, a project or a question? Want help using the Open Food Network software?  Get in touch and find out how we can help you with it.
Create a listing, shop or group directory on the Open Food Network. Tell me more!

Read our Terms and conditions | Find us on GitHub
Open Food Network is a free and open source software platform. Our content is licensed with CC BY-SA 3.0 and our code with AGPL 3.
We take good care of your data. See our cookies policy
Open Food Network respectfully acknowledges the traditional custodians of the unceded lands on which we meet, work and live. We pay our respects to their Elders, past, present and emerging and acknowledge their deep spiritual relationship to country.