Food Co-op Initiative Resources
The Food Co-op Initiaitve is an American organisation which aims to increase the number, success and sustainability of new food cooperatives delivering access to healthy food in diverse communities across the country. It provides information, training and technical assistance, as well as seed capital, and engages in research, to blaze, maintain and improve the development path for new food coops.
The FCI hosts an impressive array of resources for those who are interested in starting a retail cooperative. Topics covered include setting up a coop model, financial planning tools, governance, membership and marketing.
Explore the FCI resources here – www.foodcoopinitiative.coop/resources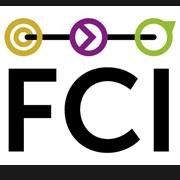 Can we help?
Have an idea, a project or a question? Want help using the Open Food Network software?  Get in touch and find out how we can help you with it.
Create a listing, shop or group directory on the Open Food Network. Tell me more!