Farm Direct to Wholesale includes selling into restaurants, retailers and institutions at an agreed price. The most accessible markets for such relationships include high-end and specialised hospitality venues who are marketing their support of local produce and capitalising on the increased interest and awareness from the general public. The same goes for specialty stores such as independent supermarkets, delicatessens, butchers and grocers who differentiate themselves based on a smaller offering of quality, often free range or organic products.
Many farmers adopt multiple sales channel for their product. While Farm Direct to Wholesale allows for a higher scale and turnover, farmers are able to gain a higher price and therefore higher margins through other direct marketing approaches. A common tension this presents is price-setting to ensure the product you are selling is offered at a similar price whether the customer be buying it direct from a farmers' market or at a local retailer. Wholesale relationships may become strained if they discover that people can access the product at a significant discount if buying through other accessible avenues.
One of the main challenges of this approach is the relatively high transaction costs borne by the wholesale buyer compared to purchasing products from full-line distributors.
Another challenge is coordinating the delivery logistics and costs as the customer base grows. Such arrangements usually require delivery of goods into a regional hub or city multiple times a week. This can be managed by the producer or can be outsourced to a transport agency, bearing in mind that delivery costs may be prohibitive for small orders, unless a geographically targeting list of customers is developed i.e. multiple venues in the CBD.
Farm Direct to Wholesale is an effective way of building brand awareness amongst a customer base who often have a higher disposable income and who prioritise value-added food items. This is particularly true when developing relationships with chefs, who often attract media and like to talk about the local products and producers they support and use.
As mentioned above, Farm Direct to Wholesale is often paired with other direct market approached.
Stories
Resources
Here is one guide with simple tips about selling direct to restaurants
What resources have you found useful? Email us and we'll add them here
This model can be implemented on the Open Food Network. To learn about setting up an online shop and using the OFN's administrative tools, check out our user guide or email us.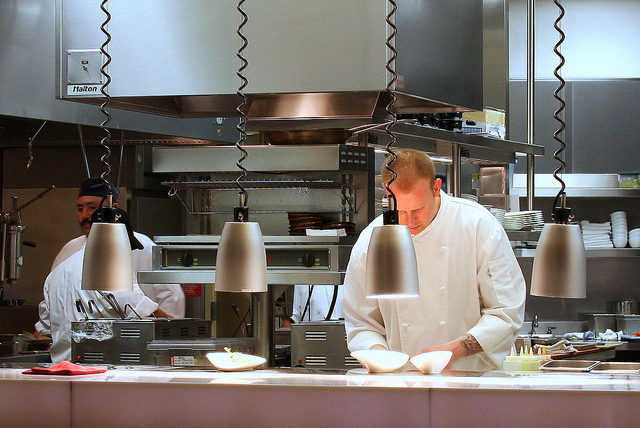 Can we help?
Have an idea, a project or a question? Want help using the Open Food Network software?  Get in touch and find out how we can help you with it.
Create a listing, shop or group directory on the Open Food Network. Tell me more!