Creating a local food system for Mildura
Creating a thriving local food system may not happen overnight, but the value of a paid local food activator is showing in Mildura.
The area was a pilot region funded as part of the Open Food Network's Community Food Enterprise support program which is funded by Department of Health and Human Services. Throughout 2016, fresh projects sprang up in the Sunraysia region with input and guidance from local food activator Deb Bogenhuber and the newly formed Sunraysia Local Food Future network.
Key outcomes included:
Creating a one acre Burundian community farm
Scoping and initiating a local food box scheme using produce from 7 local farms

Researching local needs and creating an achievable action plan for a local food system

Creating a network that meets regularly to work together for a local food system

Delivering expert-led workshops on key topics

Setting up Food Next Door Inc. 

as a not-for-profit organisation to facilitate matching vacant land with landless groups wishing to grow food

Piloting a weekly fresh food box scheme connecting local eaters and farmers
Discovering the local food system needs
The projects aimed to increase access to fresh local foods, particularly amongst disadvantaged communities. There was a focus on connecting local food growers, educators, retailers, and community.
The project discovered the region had the makings of a strong local food economy, but these elements are not yet well linked.
Five elements were identified to focus on for building a stronger local food system:
   Educating the community about seasonality and how to buy and use local food

   Making it easier to trace local food, and to discover the conditions in which food was grown

   Increasing local food's availability through more retail options

   Encouraging a wider range of produce to be grown locally

   Encouraging more young people to start farming in the area
How having a local food system activator made it possible
Mildura is part of a region famous for producing food, but was missing connections between local producers and eaters.
Employing a local food activator kick-started building those connections. It also ensured they met the needs of disadvantaged communities, and helped them access fresh local food.
Building a local food system is ultimately rewarding, but there's plenty of hard work needed along the way. Projects reliant on volunteer coordination can trail off, whereas having a paid activator resulted in a coordinated approach to piloting projects that met multiple needs.
These projects were also set up with best-practice formal structures – such as a memorandum of understanding and management plan – to give them a better chance at long-term success.
The local food activator role and activities
The funds for Deb's contract as Local Food Activator were provided by Open Food Network.  She was also employed by the University of Melbourne for work with the Burundian Community garden, and was a volunteer with Slow Food Mildura and Slow Food Australia.
While Deb delivered a range of outcomes, she also built a local food movement. The activities she undertook to do this included:
informal gatherings held on a monthly basis (over 70 people attended these in total), which featured guest speakers or presentations as a focus at each gathering;

one-on-one meetings and conversations with local growers and producers, chefs and cooks, café and restaurant owners, local businesses retailing and wholesaling fresh produce, co-producers (consumers), local and state government representatives;

establishing and maintaining a Facebook page (Sunraysia Local Food Future);

an on-line and paper survey of co-producers and growers;

empowering young passionate people to take on leadership roles in building our local food movement;

collaborating with like-minded groups including Slow Food Mildura, Slow Food Mildura Youth Network, Sunraysia Farmers Market, UpStart Co-Working space, Sunraysia Fruit and Vegetable Swap, Mildura EcoVillage, Cultivator, and Fat Hen Inc. (Clove organic café);

establishing relationships with major projects, businesses and authorities including Australian Vermiculture, Sunraysia Produce, Lower Murray Water, Haynes Design, Mildura Development Corporation, Mildura Rural City Council, Sunraysia Rejuvenation Project, Regional Development Victoria, Barkindji Maraura Elders Environment Team, Sunraysia Mallee Ethnic Communities Council;

becoming involved in a research project with Universities of Melbourne and Wollongong to enable our local Burundian community to grow traditional crops;

establishing Food Next Door Inc. as a not-for-profit organisation to facilitate matching vacant land with landless groups wishing to grow food;

establishing Out of the Box to distribute local spray-free produce within Sunraysia;

attracting local media attention to our work;

supporting the establishment of the Community Water Bank, a not-for-profit incorporated association;

connecting with local food enterprises in other areas including Baw Baw Food Hub, Greengate Organic Farm (Albury), The Tucker Patch (Gloucester), Bhutanese community farm (Wodonga), Beechworth Co-op, Growing Abundance (Castlemaine), 3000 acres (Melbourne), Green Connect (Port Kembla);

regular communication with Open Food Network and other local food activators.
Image credit: Rachel Kendrigan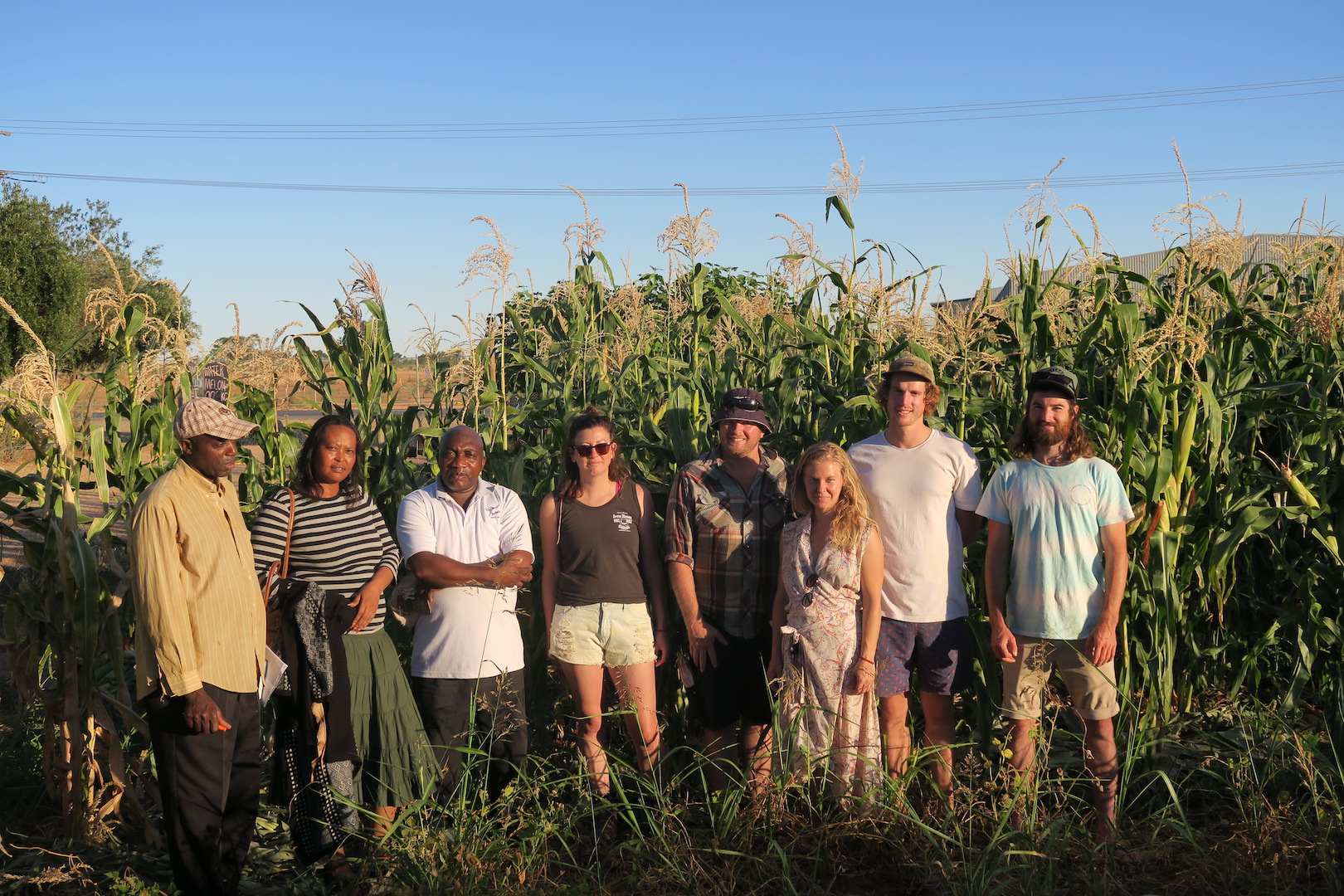 Can we help?
Have an idea, a project or a question? Want help using the Open Food Network software?  Get in touch and find out how we can help you with it.

Secure and trusted.
Open Food Network uses SSL encryption (2048 bit RSA) everywhere to keep your shopping and payment information private. Our servers do not store your credit card details and payments are processed by PCI-compliant services.
Create a listing, shop or group directory on the Open Food Network. Tell me more!