Community Food Enterprise: Local Success in a Global Marketplace
Community Food Enterprise is a detailed field report on the performance of 24 community-based food enterprises, half inside the United States and half international. Each case study presents analysis of the enterprise's economic, social and environmental impacts. Our research demonstrates how community food enterprises have transformed factors that once stymied their performance and profitability – smaller scale, modest ambition, limited local ownership, and high social standards – into powerful competitive advantages vis-à-vis multinational food businesses. It also identifies several critical ways CFEs provide invaluable tools for economic development and anti-poverty efforts worldwide.
To access this guide click here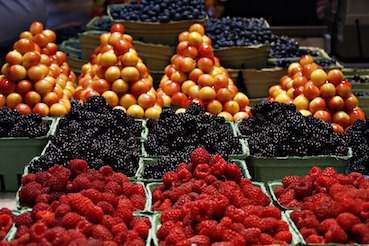 Can we help?
Have an idea, a project or a question? Want help using the Open Food Network software?  Get in touch and find out how we can help you with it.
Create a listing, shop or group directory on the Open Food Network. Tell me more!