Community Food Enterprise
Community Food Enterprise (CFE) is an overarching term used to describe locally-owned food businesses or ventures that are founded around a desire to create positive outcomes for the communities they serve. This may be in the form of improved social or environmental outcomes, increased access to healthy food and support of local producers by providing fair farm gate prices.
A CFE can be set-up under a number of legal structures, whether it be not-for-profit or for-profit.
A good overarching explainer produced for the UK context but of broader relevance is "Scaling up community food".  
Examples include: Farmers' Markets; Community-owned Shops; Community Markets; Food Co-operatives; Community Supported Agriculture; Buying Groups; Food Hubs.
The Community Food Enterprises in Victoria directory shows the great diversity of CFE's in Victoria.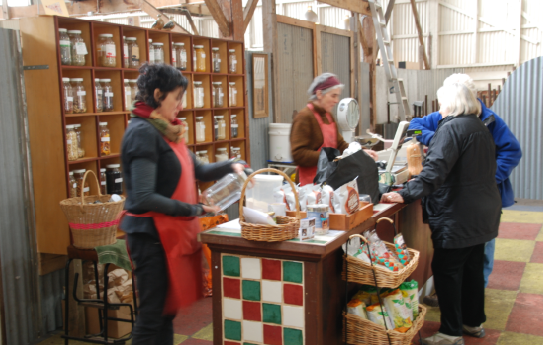 Can we help?
Have an idea, a project or a question? Want help using the Open Food Network software?  Get in touch and find out how we can help you with it.
Create a listing, shop or group directory on the Open Food Network. Tell me more!