Australian Food Hubs Conference – Serenity Hill
Open Food Network was proud to support the inaugural Australian Food Hubs Conference, in August 2016. OFN co-founder, Serenity Hill delivered the Keynote address, in which she provided an update on our latest projects and also shared our vision for how the Open food Network can support the local, fair food movement into the future.
Serenity also welcomed Robert Harrington to the stage to share the story of Baw Baw Food Hub which he is heavily involved in running. When Rob isn't harvesting vegetables and packing mixed boxes for his customers, he's working as a software developer for Open Food Network, so Rob has a unique perspective of the OFN and its application in a food hub setting.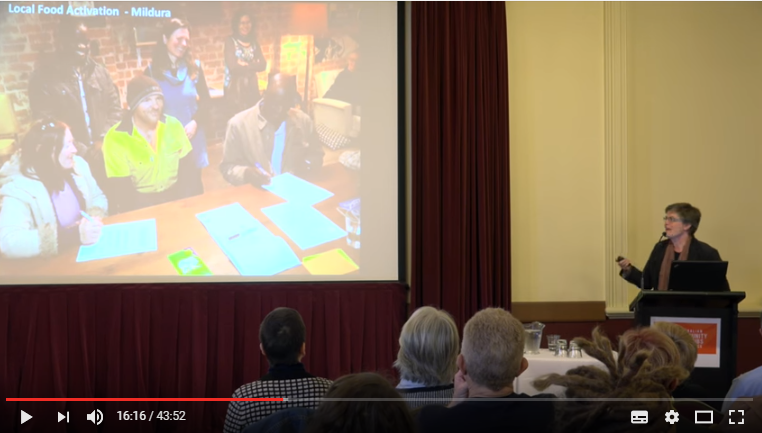 Can we help?
Have an idea, a project or a question? Want help using the Open Food Network software?  Get in touch and find out how we can help you with it.
Create a listing, shop or group directory on the Open Food Network. Tell me more!