Allocating Risk in Community Food Enterprises
One of the challenges with setting a price structure for any community food enterprise is setting a fair price for what they sell.
There are some useful guides to pricing which help explain how to set a price, including a great example of how this works in practice for Manchester Veg People, a co-operative between growers and restaurants.
But along with setting a price, food enterprises need to decide
who bears the risk, and
how much of the external cost is the model trying to absorb?
Different models explicitly or implicitly allocate risk to different parties. In the mainstream sector all the risk is often borne by the farmers, which is one of the unfair elements of the current food system.
Who bears risk in a CSA model
In a CSA model the consumers bear some of risk previously borne completely by farmers. Read more about the detail of the risk share in a CSA model. By taking on some of this risk, consumers also develop greater awareness of what the risks in farming are, and sharing them also serves as a tool for consumer education.
Who bears risk in a food hub model
In a food hub, the idea is often to internalise external costs and meet multiple goals – usually to pay farmers fairly, provide affordable food to consumers, and to do so without creating environmental externalities.
This is often very difficult to achieve in practice. The industrial food system focuses on cheap food at the expense of those other factors, and so to start incorporating those factors into prices can result in higher prices. Because of this, there is a strong argument for public or philanthropic investment in the sector to counter some of those imbalances, for example by subsidising the price of food for disadvantaged communities.
The result, in terms of who bears risk in the food hub model, can often end up being the workers or volunteers who set the food hub up and are striving to meet the goals of fair prices for farmers and affordable food for consumers. As a midpoint set up with a purpose of changing the food system, the reality can be that they end up bearing the risk for both farmers and end consumers.
Negotiating and being clear about who bears risk
The Manchester Veg people model is a sophisticated model where all the players (farmers, buyers and workers) sit down and negotiate at the start of each season and agree on risk and pricing. They have a constitution, and decision making processes and deep trust and goodwill to support this.
More locally, the Beechworth food co-op developed a buyer's agreement to negotiate some of these issues.
This is a difficult model to start with though, as often at the start of a project you're in the process of convincing farmers to try a new model. For most projects it's something to build towards, and you need to allow time to create trust and visibility across the stakeholder.
The need for transparency on issues such as this is a core value that shapes how the Open Food Network is developed, and those purchasing and selling through OFN are able to see where risk is borne through the food retail chain. You can see what the farmer gets paid, and what each supply chain player gets paid for a service.
Negotiating the risk share will be different for every project, and will always evolve as trust between project partners grows.
But the most important thing from the start is that it is made clear to all players:
what the model is
what this means for what risk they bear
what risk other people are bearing for them to make it all work.
Communicating openly and realistically about those factors within a model will help build trust, and can often help to avoid parties feeling disgruntled about an unexpected outcome or cost. This can include communicating with consumers about the risk they are buying into with a CSA model (you can read more tips on how others have handled that), communicating with farmers about the risks being borne by others, and even better, communicating openly to all parties so that they can each see how their risk interacts with others' prices and risk.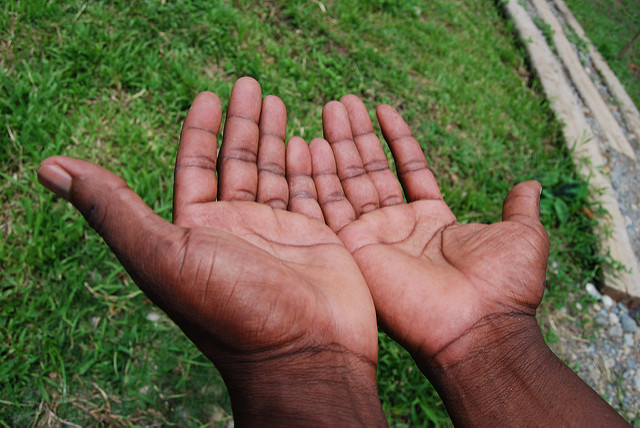 Can we help?
Have an idea, a project or a question? Want help using the Open Food Network software?  Get in touch and find out how we can help you with it.
Create a listing, shop or group directory on the Open Food Network. Tell me more!