AEGN Food Systems briefing
Research to guide philanthropy
The Australian Environmental Grantmakers' Network brings philanthropists together to create a meaningful strategic impact for sustainability. They approached Open Food Network to produce an up-to-date briefing paper on sustainable food systems to help guide giving in this area.
Open Food Network researched and wrote this briefing, which aims to help people understand the key characteristics of Australia's food system, how it operates and the major challenges facing food producers and consumers wishing to create a sustainable alternative.
If you have a research report or briefing that you would like input on, get in touch to see if we can help.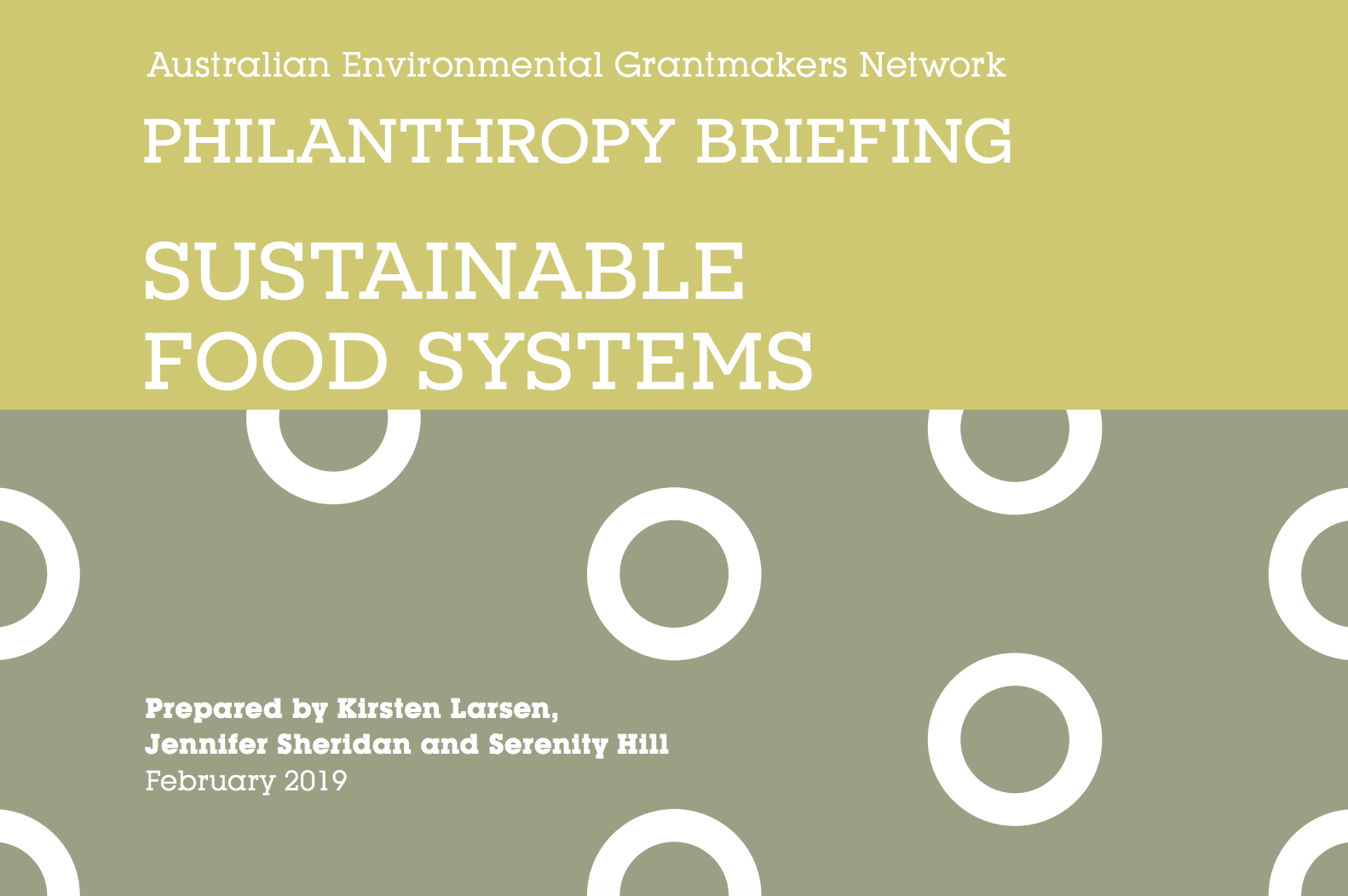 Some of our other projects
Find out how we can help
Have an idea, a project or a question? Want help using the Open Food Network software?  Get in touch and find out how we can help you with it.
Create a listing, shop or group directory on the Open Food Network. Tell me more!