Advocating for fair food – Tarrawalla Farm
Tarrawalla Farm's Steve and Catherine Crawford see advocating for fair food as an important part of farming.
"People are waking up and we have the opportunity in this digital age to spread the word and make people more aware. It's our responsibility to provide that. Because people need it," Steve says.
The couple advocate for fair food on many online platforms, including their Instagram accounts, the Tarrawalla Facebook page and Fair Food Forum. They also engage with people offline, via their farm and through collaborative actions.
For them, social media is not only for marketing and transparency of their own produce. They use it to raise awareness of ethical and regenerative farming practices. They hope that through educating people, they will in turn support farmers who are making a positive difference to the health of the environment. Healthy environments result in healthy, happy animals.
"We are not there to blow our own trumpet, we would rather promote things like the legal defence fund, education about raw milk, ethical beef, etc." explains Catherine.
They also use their social media to support other ethical producers, as they believe that collaboration and mutual support is needed to increase the number of ethical farmers.
The recently launched Fair Food Forum has quickly become a space for them to read about what's happening in the fair food area, find help and help others who are starting out by replying to posts and sharing their experience. For them it's been heartening to see the commitment amongst forum users to sharing and helping each other.
"We connect with people we've never met but with whom you share common interests and values. We see how willing people are in sharing their experiences, on pastured poultry for example," Catherine says.
The farm itself is also used as an educational space to support their advocacy. They invite stockists of their eggs to visit so that they can talk face-to-face, show the full picture of what Tarrawalla Farm does and how they farm ethically. They also host school tours for both primary and secondary students as they believe that educating the next generation will be integral to the future of healthy farms and food. They've found that sharing their story helps build relationships, results in stockists being happier with their produce, and enables people to tell the story behind the produce that is so important to Tarrawalla.
Fair food advocacy is central to the way Steve and Catherine go about their business, and they hope to educate consumers, and inspire others in the industry to move towards a fairer food model.
Read a case study of Tarrawalla Farm, and even more detail about their farming practices..
If you want to ask any questions or continue this conversation, hop over to the Fair Food Forum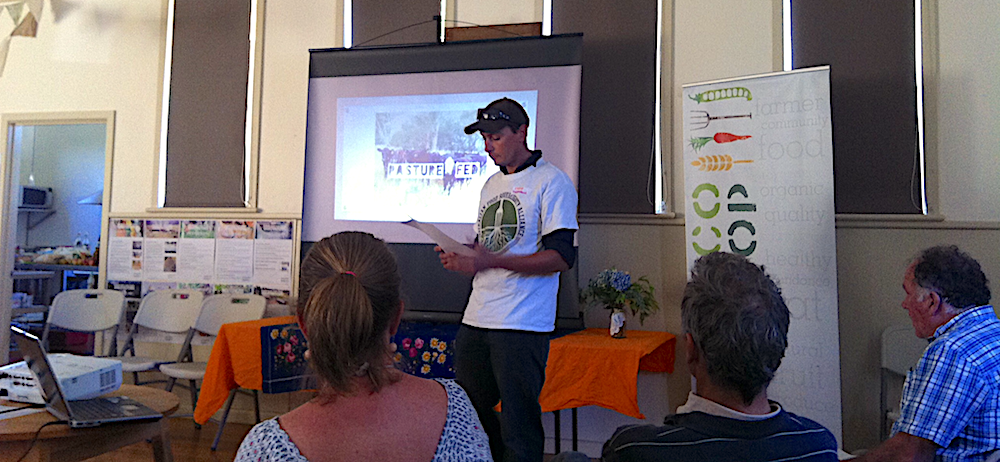 Can we help?
Have an idea, a project or a question? Want help using the Open Food Network software?  Get in touch and find out how we can help you with it.

Secure and trusted.
Open Food Network uses SSL encryption (2048 bit RSA) everywhere to keep your shopping and payment information private. Our servers do not store your credit card details and payments are processed by PCI-compliant services.
Create a listing, shop or group directory on the Open Food Network. Tell me more!