After  five and a half wonderful years, our food systems extraordinaire, Jen Sheridan is stepping back from Open Food Network. We want to extend a huge thank you to Jen. It is hard to imagine where we would be without her herculean contribution to the Open Food Network, both in Australia and with our global movement.
Jen joined the Open Food Network way back in 2017, and what was supposed to be a short, month-long contract turned into much much more. She was our first ever Communications Manager, a Principal Consultant and even Executive Director of Open Food Services – our social enterprise consultancy.
Jen is staying connected to the Open Food Network, and is still an active member of our Board.
She has been a mentor, leader, pioneer and visionary for our team, challenging us to make the greatest possible positive contribution to the food system, and communities that have formed around it. We couldn't think of a better way to demonstrate her invaluable contribution than sharing her thoughts about her departure:
"This work has mostly felt like a sacred dance for me, and has brought me great joy and the privilege of feeling like I'm in the right place at exactly the right time, putting my mind and skills in service of communities and the environment as we've built better food systems together. It has made me crackle with ideas and the excitement of working with others to make them happen.
At the same time, if I were to imagine a physical manifestation of this period of the sacred dance, I imagine a country hall, with a dance caller. With each new dance the music has got faster, the dancers more frenetic. There's laughter and some stumbles as we've sped up, and I'm surrounded by people whose company I delight in, but my cheeks are starting to glow, I'm getting breathless, and it feels like I'm swept up in the swirl, my feet getting sore, the spins of the dancers getting faster. That crackling energy is feeling like it's singeing my fingertips.
And so, I'm going to take a moment to step outside and breathe in the night air. I'm going to lie down in the dewy grass and look at the stars, and take enjoyment in hearing the hoots and laughter from the hall without being inside just for a few rounds of the dance.
I look forward to finding out what I'll dream of out in the soft darkness, and to seeing how the energy flows through me in my next round of the dance with food systems and environmental changemaking. I'm eagerly anticipating a couple of months of rest, reading, thinking, time outdoors with my partner, family and friends, and conversations with many about what might come next. I'm curious about how to balance the survival dance and the sacred.
I'm so fortunate to have had the experience I've had over the last five and a half years at Open Food Network. I've had the great pleasure of working alongside incredible humans both inside and outside the organisation, and the privilege to help shape and lead this organisation through an exciting period of growth and impact. It's exciting to be leaving at a moment when there is a new generation of leaders to carry new ideas and energy forwards, and I look forward to continuing to collaborate on projects. I'm really proud of my work through these years, and know how fortunate I have been to enjoy the sacred dance alongside my fellow dancers. Thank you all."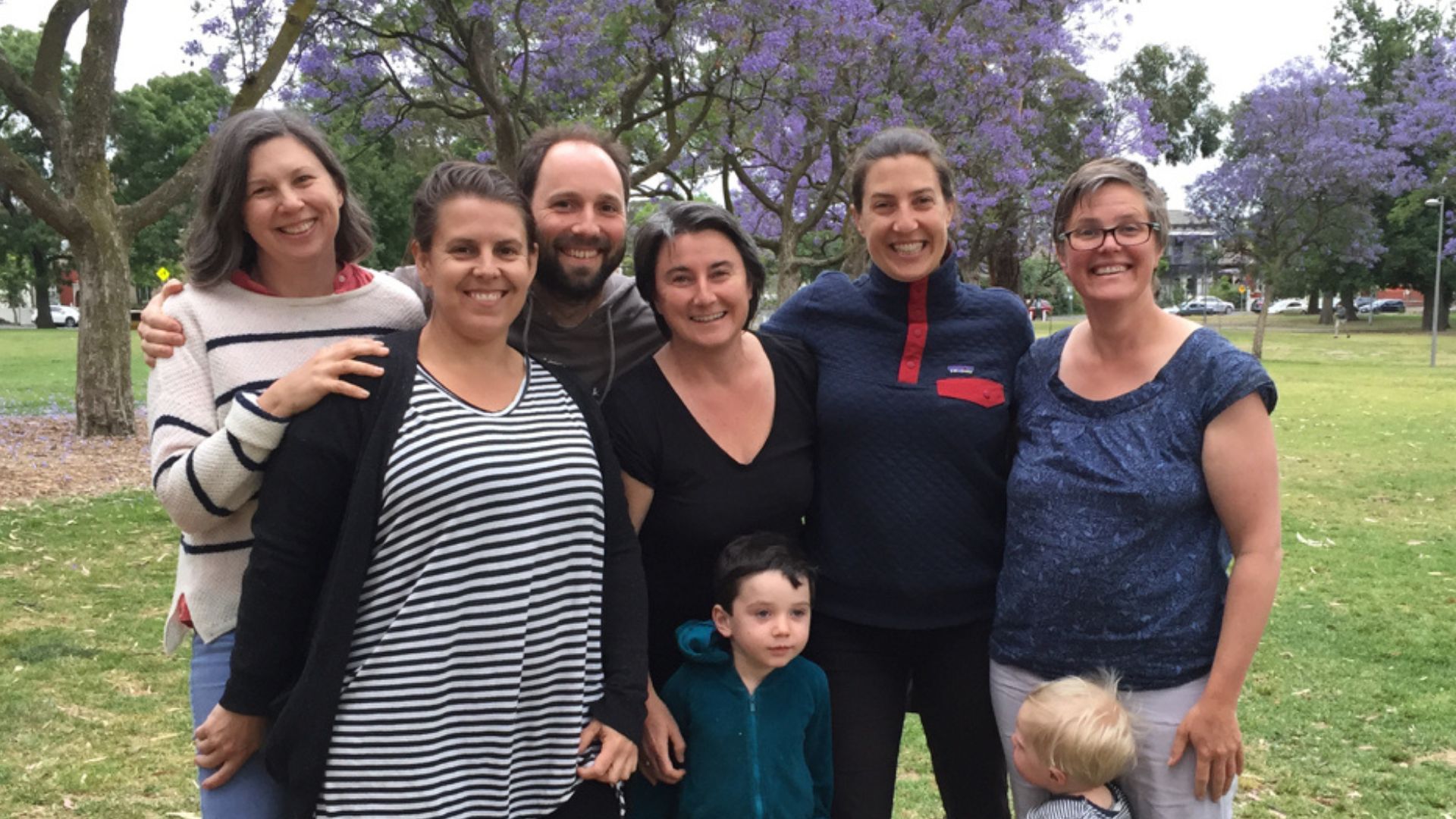 Can we help?
Have an idea, a project or a question? Want help using the Open Food Network software?  Get in touch and find out how we can help you with it.
Create a listing, shop or group directory on the Open Food Network. Tell me more!

Read our Terms and conditions | Find us on GitHub
Open Food Network is a free and open source software platform. Our content is licensed with CC BY-SA 3.0 and our code with AGPL 3.
We take good care of your data. See our cookies policy
Open Food Network respectfully acknowledges the traditional custodians of the unceded lands on which we meet, work and live. We pay our respects to their Elders, past, present and emerging and acknowledge their deep spiritual relationship to country.