Likely one third and potentially up to 42% of total greenhouse gas emissions are associated with the food system (Source: IPCC 6th Assessment Report – WG 3, Chapter 12, cross-sectoral perspectives, pg 4).   The largest contribution of food systems greenhouse gas emissions was from agriculture but there are significant other contributions from land use change, energy use for food, food waste management and industrial processes (Source: our world in data, 2021).  These pieces add up to a large chunk of our contribution to global warming.  So why is food not front and centre in discussions about what can be done to fix the climate crisis? 
How the food system contributes to global warming
Key areas that emissions are coming from include:
Land use and clearing forested land for agricultural use – 3.2 – 5.7 billion tonnes of CO2
Agricultural production between – 7.1 to 8 billion tonnes of CO2
Transport, Logistics and Packaging – between 2.6 to 3.1 billion tonnes of CO2
Household food waste and cooking – an estimated 2.1 billion tonnes of CO2
(Source: Our World in Data 2022)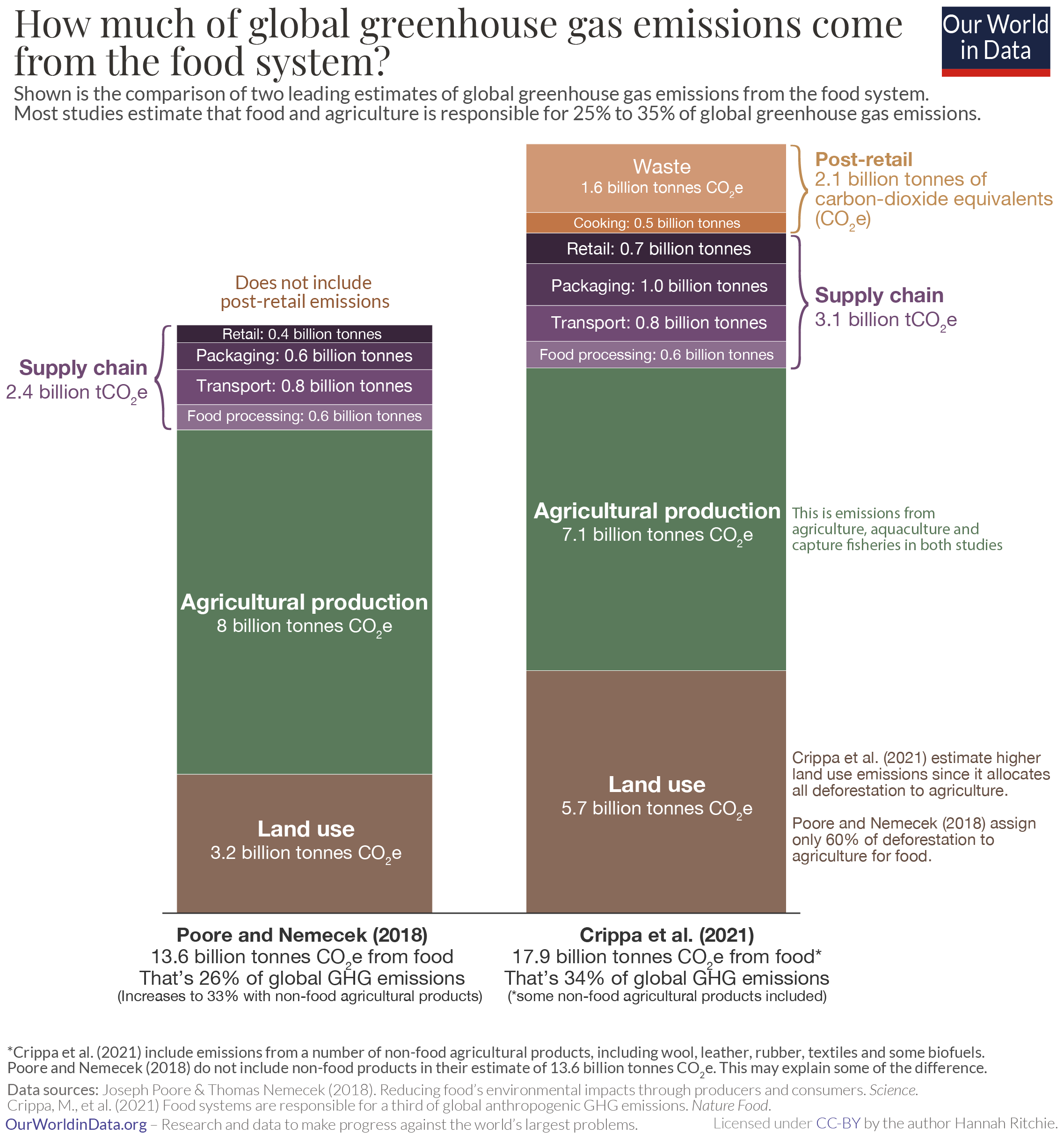 Can we help?
Have an idea, a project or a question? Want help using the Open Food Network software?  Get in touch and find out how we can help you with it.
Create a listing, shop or group directory on the Open Food Network. Tell me more!

Read our Terms and conditions | Find us on GitHub
Open Food Network is a free and open source software platform. Our content is licensed with CC BY-SA 3.0 and our code with AGPL 3.
We take good care of your data. See our cookies policy
Open Food Network respectfully acknowledges the traditional custodians of the unceded lands on which we meet, work and live. We pay our respects to their Elders, past, present and emerging and acknowledge their deep spiritual relationship to country.