Open Food Network wins international award!
Open Food Network is delighted to have received an award from the Mozilla COVID-19 Solutions Fund.
The Fund was established at the end of March by the Mozilla Open Source Support Program (MOSS), to offer up to $50,000 each to open source technology projects responding to the COVID-19 pandemic. In just two months, the Fund received 163 applicants from 30 countries and is now closed to new applications.
Open Food Network has been recognised for its role in ensuring food system resilience. In making the award, Mozilla described our impact: "At a time when supply chains are being disrupted around the world — resulting in both food waste and shortages — they're helping to get food to people in need."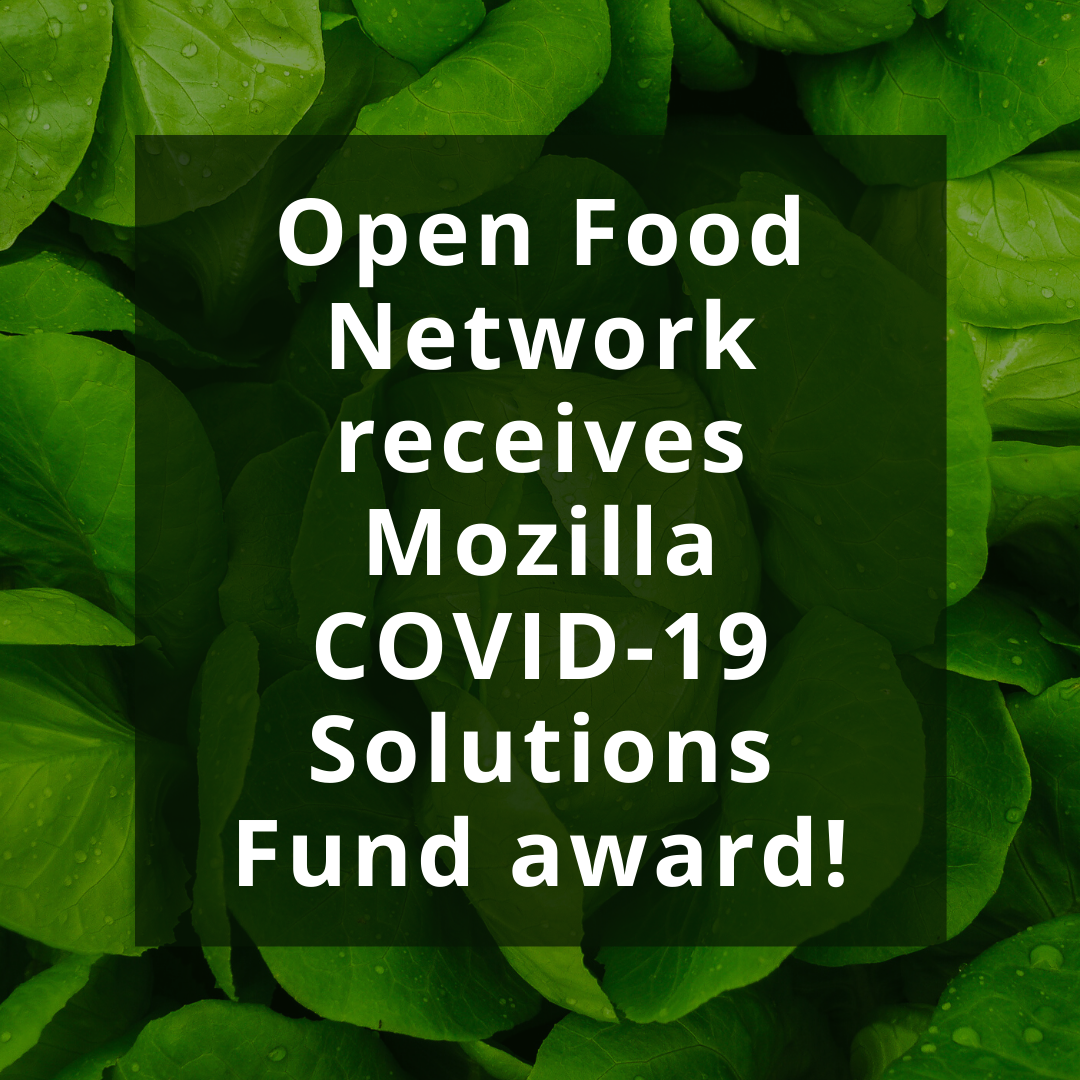 The award will be used to make it easier for new countries to launch Open Food Network, build tools to allow vendors to better control inventory, and scale up their support infrastructure as they continue international expansion. The Committee approved a $45,210 award.
"These awards highlight how critical open source technologies are to helping communities around the world to cope with the pandemic," said Jochai Ben-Avie, Head of International Public Policy and Administrator of the Program at Mozilla. "We are indebted to the talented global community of open source developers who have found such vital ways to put our support to good use."
Create a listing, shop or group directory on the Open Food Network. Tell me more!

Read our Terms and conditions | Find us on GitHub
Open Food Network is a free and open source software platform. Our content is licensed with CC BY-SA 3.0 and our code with AGPL 3.
We take good care of your data. See our cookies policy
Open Food Network respectfully acknowledges the traditional custodians of the unceded lands on which we meet, work and live. We pay our respects to their Elders, past, present and emerging and acknowledge their deep spiritual relationship to country.