A change to how we communicate with you
Hello! Welcome to this new section of the Open Food Network Australia site, where we'll be providing regular news and updates. We've started it because we want to share more with our users and the wider community about what we do (including more regular updates), why we do it, and what we'd like to do next.
Open Food Network started in Australia, but is now a global project, with lots of exciting work and energy across a range of countries. From its foundation in 2012 until early 2018 Australia played a bit of an 'international headquarters' type of role for the project as a whole. When our global team got together in December 2017 we put a lot of effort into redesigning how we work to streamline many of our systems and also make a truly distributed international responsibility where the Australian team was no longer a central hub for the international project. Making those changes in governance, finance and systems has taken a bit of doing, but, as mid-2018 ticked over, we're finally there!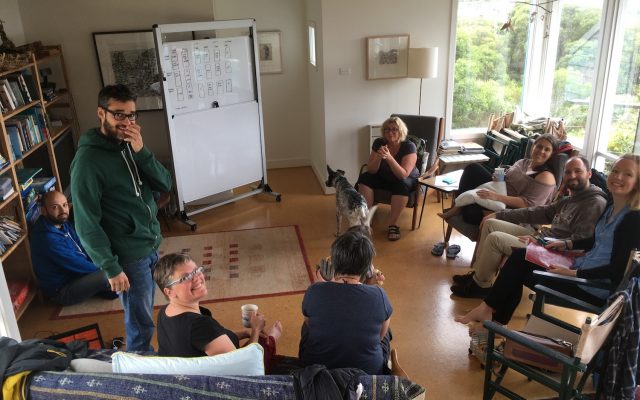 One of the flow-on benefits of this shift is that we – Open Food Network Australia – finally had the space to do more thinking about what we want our Australian instance of Open Food Network to achieve and how we get there. We want to work more collaboratively with many of our local users on really creating some significant change in Australian food systems. We know that sometimes people find what Open Food Network is confusing, so we've updated our About page to hopefully make that clearer, but we'll also be sharing more on this blog.
 Some of the information we'll be sharing in coming months:
 ·   Our democratic process for choosing what features get developed
 ·   Introducing our new release features
 ·   How we bring on new developers around the world 
·   Some of the most exciting new food system models we have seen in action both in Australia and around the world

Secure and trusted.
Open Food Network uses SSL encryption (2048 bit RSA) everywhere to keep your shopping and payment information private. Our servers do not store your credit card details and payments are processed by PCI-compliant services.
Create a listing, shop or group directory on the Open Food Network. Tell me more!