Victorian producers and buyers working together to reduce on-farm food waste
Victorian producers and buyers working together to reduce on-farm food waste
The largest proportion of food waste in Australia comes from the agricultural sector with losses in primary production accounting for 31% of all National food waste. Most of this produce is left in the ground as it doesn't make economic sense to harvest it, due to a lack of viable sales channels interested in buying a product of varying grade
The aim of the Whole Crop Purchasing project was to experiment with whole crop agreements as a model to prevent on-farm food waste in Victoria – which to our knowledge – was yet to exist within the state. Globally, there are indications whole crop agreements can be effective in reducing on-farm food waste, while also improving the risk shared between farmer and buyer, and increasing the business viability of farmers (read more in our research report about why on-farm food waste occurs and global best practice to address the problem).
The project defined 'whole crop' as addressing any shortfall producers may have in their market. The focus of the project was to pilot a brokering service to help farmers either sell their seasonal gluts and seconds or create new, secure markets for their current crops and improve forward planning. 

Farmer Incubator was one of our project partners and a producer participant looking to find a market for their 2021/22 garlic crop. Previously, Farmer Incubator had sold much smaller quantities of their garlic to existing networks and communities where systems for distribution were not well-established, resulting in inefficient handling and high transport costs. Farmer Incubator also reported that for numerous reasons, wastage of the garlic crop occurred at multiple stages of harvesting and curing. Furthermore, COVID-19 had impacted their sales plans, and crops lost value as their bulbs began to shoot after being stored for too long.
Upon being approached, renowned Melbourne-based chef Tom Sarafian saw the opportunity presented by the Whole Crop Purchasing project with Open Food Network and Farmer Incubator as the perfect collaboration to expand his product range of condiments. The project strongly aligned with Sarafian's values and emphasis on showcasing Victorian produce and seasonality. At the time, Sarafian was in the preparation phase of launching Toum, a Lebanese garlic sauce, and was already looking to connect with Victorian garlic growers – what perfect timing! 
Primarily developed by Farmer Incubator and the Open Food Network project team, the Memorandum of Understanding (MoU) agreement incorporated the needs of both parties and focused on building governance to develop strengthened relationships between farmer and buyer. 
Through their MoU, the relationship between Farmer Incubator and Safarian presented multiple benefits for both parties and an ongoing partnership into the future. So much so Farmer Incubator has needed to expand their upcoming 2022/23 garlic crop production to meet Sarafian's supply needs. 
The relationship formed between Farmer Incubator and Safarian is one of many successfully implemented by Open Food Network as part of the Whole Crop Purchasing Project. 
As a result, we have helped to divert 4.2 tonnes of produce from becoming on-farm food waste. Equating to 7.97 tonnes of GHG emissions, or almost two years of one household's electricity consumption!
The Whole Crop Purchasing Project brokering service pilot had a humble yet valuable impact on reducing current volumes of on-farm food waste and we can see much potential for the future growth of values-based procurement. The time saved and the opportunity to learn and connect with values-aligned businesses are some of the influential factors that have made – and will continue to make – farmer and buyer collaborations a game changer for our values-based food sector. 
Learn more about the outcomes, key findings, challenges and recommendations from the complete project via the full report:
We would like to thank our project partners, Farmer Incubator and Social Traders, along with all of the producers and buyers that participated in the Whole Crop Purchasing project.
This project has been supported by the Victorian Government's Circular Economy Innovation Fund as part of the Circular Economy Business Innovation Centre.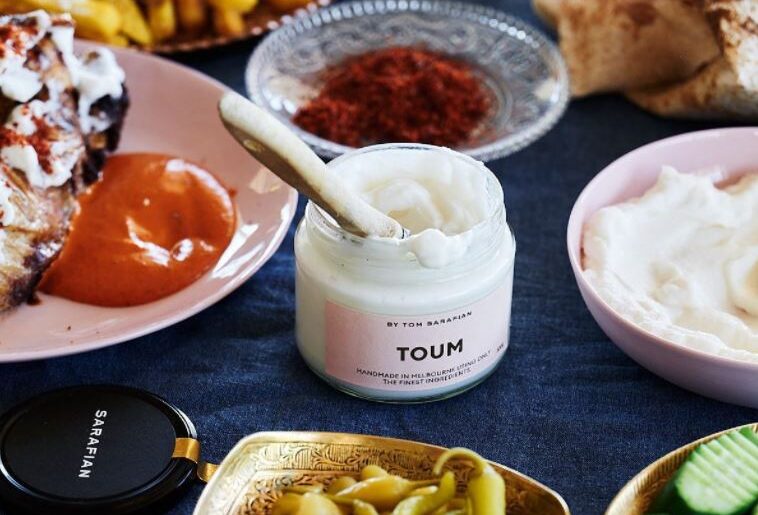 Can we help?
Have an idea, a project or a question? Want help using the Open Food Network software?  Get in touch and find out how we can help you with it.
Create a listing, shop or group directory on the Open Food Network. Tell me more!

Read our Terms and conditions | Find us on GitHub
Open Food Network is a free and open source software platform. Our content is licensed with CC BY-SA 3.0 and our code with AGPL 3.
We take good care of your data. See our cookies policy
Open Food Network respectfully acknowledges the traditional custodians of the unceded lands on which we meet, work and live. We pay our respects to their Elders, past, present and emerging and acknowledge their deep spiritual relationship to country.